Happy Friday, everyone! It's been a relatively quiet week across the area besides some light to moderate rain that moved through yesterday. We are looking at quiet conditions to return today as we take a look at your Super Bowl weekend forecast.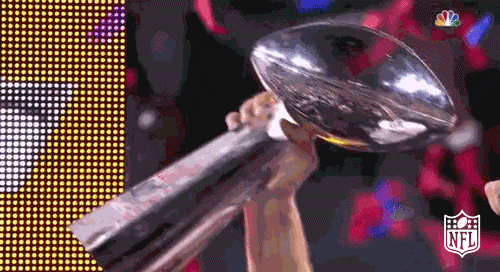 Today
Temperatures are below freezing to start off this Friday. The rain has cleared out of the area and so have the clouds! Mostly sunny skies are here for us today. Here are the morning lows across the Commonwealth.
Temperatures will work their way into the upper 40s this afternoon under those sunny skies. The other big factor for today is going to wind. We are expecting sustained winds of 10-15mph with gusts up to 25-30mph. These winds should peak this afternoon out of the southwest as the sunshine mixes up the atmosphere.
Temperatures tonight will drop into the upper 20s with winds beginning to relax. Clouds will also begin to increase from the southwest heading into early Saturday.
Weekend Outlook
Waking up on Saturday will be temperatures in the upper 20s and clouds increasing throughout the day. We are expecting dry conditions to continue through most of the day as temperatures make their way into the upper 40s.
Our eyes then turn to the west of us as a storm system will be approaching our area. There will be two pieces to this setup, one to our north and one to our south. Luckily we will be in between and will avoid any major impacts from winter weather this weekend. Although, there are still a few things we are watching.
These two pieces are going to evolve differently but will bring big snowfalls to their respective areas. Heading into Saturday night, the arctic front will move through and we may see a mix of rain and snow across WABBLES. As of right now, little to no accumulations are expected.
Temperatures will eventually drop below freezing Saturday night so some refreeze on the roads are possible. You can see in the image below that accumulations stay to are north and across the mountains to our east.
Sunday
A few snow showers may be possible when you wake up Sunday with temperatures in the mid-low 20s. Temperatures should warm up into the upper 30s and skies should begin to clear throughout the day.
Temperatures drop back down into the low 20s as we head into Sunday night.
Next Week
Briefly looking into next week, we see an active pattern continuing to amplify. The models have really struggled with the current weather pattern and will likely struggle through next week.
We just want to give everyone a heads up. Sudden changes in the forecast are possible as we move forward. So check back on the forecast often, and stay tuned. We are in the heart of the winter weather season.
Precipitation or not next week temperatures are going to be well below average as presented in this image above.
We hope you have great weekend! Enjoy the big game this weekend and stay safe and healthy. Remember to stay up to date on or social media pages @wxornotbg.