Good morning, friends! So far this month, the forecast has consisted of hot temperatures and the daily chance of those pesky pop-up storms. If you're like me, you probably cannot wait to get out of this cycle just to get a little bit of change. You are in luck, as the end of July brings a new weather pattern.
What Will Change?
Glad you asked. Two main factors will switch things up for us until the end of this week starting here today. The first is the temperature. The Climate Prediction Center is saying the WABBLES region will likely see below normal temperatures over the next 6-10 days. A relief from the heat…hoorah!
The second factor is the rain. A cold front is positioned over the state this morning and by this evening, we are expecting it to turn stationary. This means that those weather-making systems associated with the cold front will stick around for quite some time.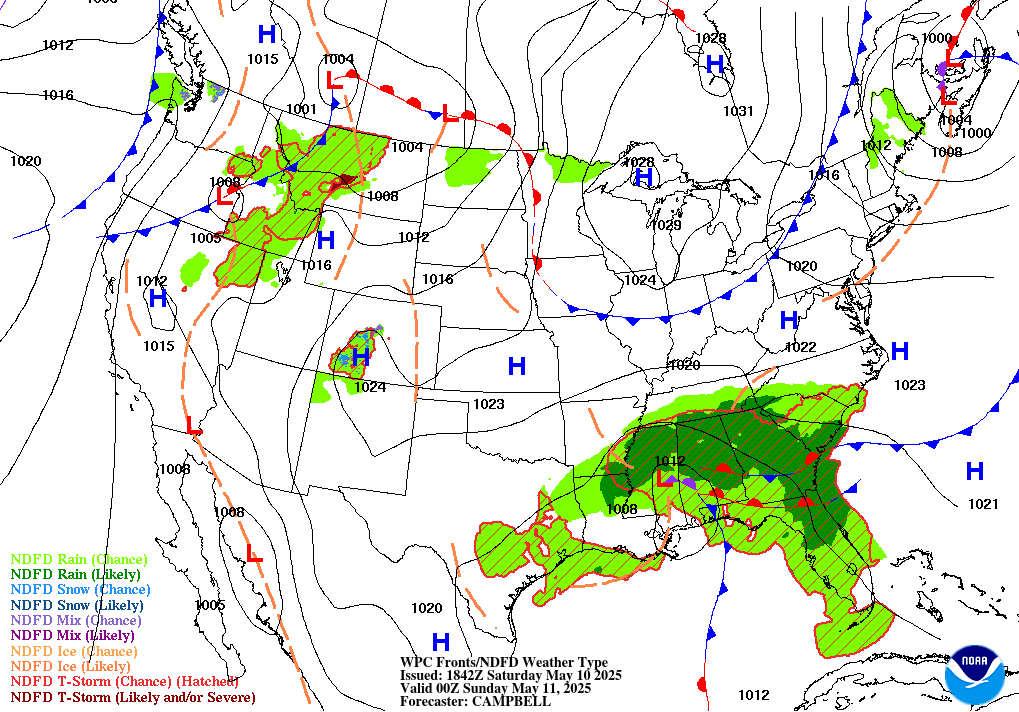 Changes Begin Today
Today, we will see rain chances amp up due to the cold front. Showers and storms will be scattered throughout the day but I think we could see a bit more organization with them later this afternoon. The temperature will top out near 87 degrees. While this is slightly cooler, the kicker is that the dew point will be near 75 so it will feel like you are quite literally wearing the air.
A slight chance of showers follows us into the overnight with the low only dropping to about 70 degrees.
Wednesday and Beyond
The day Wednesday will be pretty similar to what is forecasted for today. However, moving into Wednesday night and Thursday, the region will see widespread rain showers with a few rumbles of thunder possible. By Thursday night, I think WABBLES will have collected close to 2 inches.
Past Wednesday, we really see temperatures plummet with the high only reaching the low 80s.
That does it for me! Thanks for reading. Please be sure to follow our live weather feed on twitter @wxornotBG, for all of your weather updates. Stay safe.
---