Good morning WABBLES and happy Monday! Who is ready to start and endure another week with me? It's crazy that we are already halfway through May. As we begin this week, the forecast is calling for a very soggy week for WABBLES.
Soggy Start to the Week
Waking up and heading out the door for your morning commute, you can expect wet conditions as you hit the roadways. Temperatures will be mild, hovering in the middle 60s.
A low-pressure system will move across the southern Great Lakes region which will drag a cold front across the area. This cold front will be the focus for shower and thundershower development across the region. Rainfall totals during the day will add up to about 0.10-0.25 inches. High temperatures will rise into the middle 70s during the afternoon hours.
The same disturbance sticks around for the next few days, wobbling across the Ohio River Valley. This will bring with it periodic chances of rain throughout the week.
Rainfall totals this week could be approaching two inches, areas caught under a heavier shower/thundershower could receive higher amounts.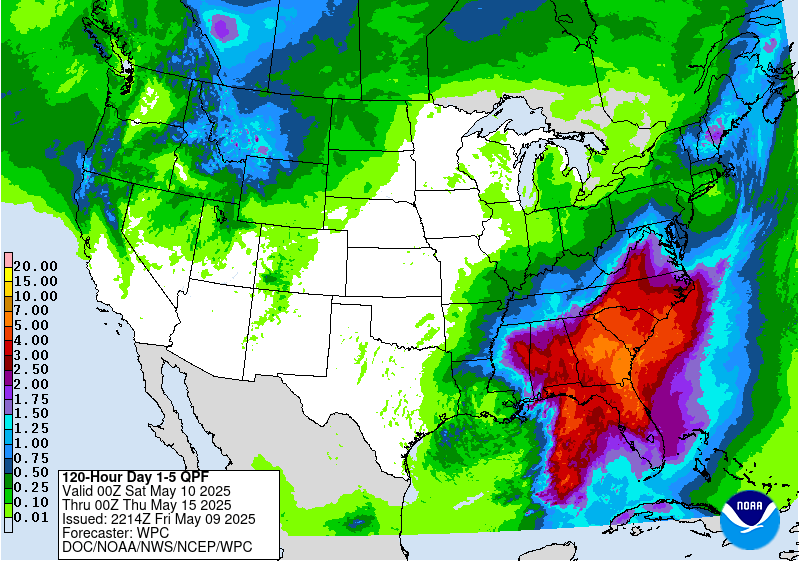 That wraps up your Monday wxornotBG forecast, thanks for tuning in and I hope you all have a great day! Make sure you look for further updates on our live weather feed @wxornotbg. Stay dry out there folks.
---