Good morning WABBLES and happy Monday! Who is ready to start and endure the first full week of May with me? I'm sure a lot of you are working and hunkered down at home. That doesn't mean you can't enjoy the weather outdoors as the forecast is calling for a pleasant start to the week, that will change as rain chances increase heading into Tuesday.
Beautiful Monday
Waking up, you can expect pleasant conditions with clear skies. Temperatures to start the will day bottom out in the lower 50s.
Temperatures will rebound as an area of low pressure ejects out of the Rockies and moves into the Great Plains of Kansas and Oklahoma. Counterclockwise flow around the low pressure will advect warmer temperatures from the south into the region.
High temperatures across WABBLES rise into the middle-to-upper 70s under sunny skies. Clouds will be on the increase during the evening and overnight hours heading into Tuesday out in front of the approaching storm system.
Rain for Tuesday
The approaching storm system will be the main focus heading into Tuesday as it moves through the area. It will bring with it widespread rain, especially during the morning.
Can't rule out a few embedded thunderstorms within this slug of moisture as it moves through. Rainfall totals could range anywhere around a half to three quarters an inch, especially if you are under some of the heavier storms.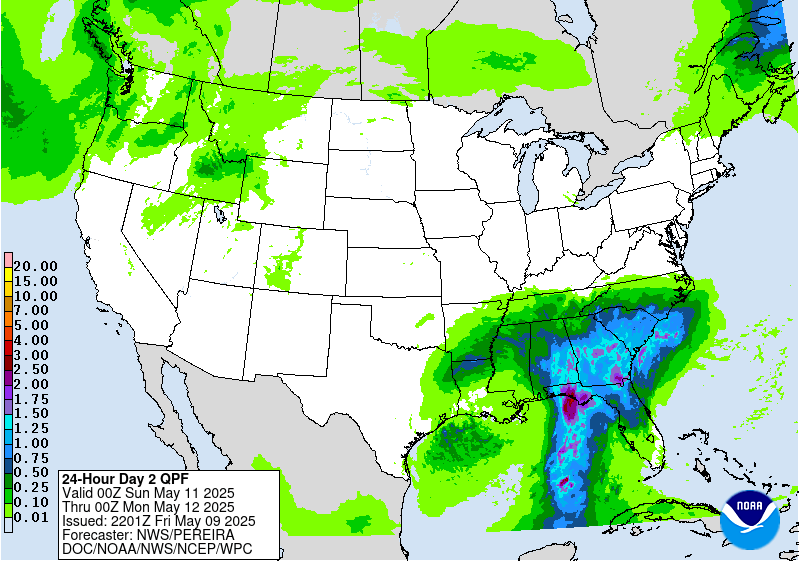 That wraps up today's forecast. I hope you have a great Monday! Make sure to look for the Afternoon Video Update on Facebook and the Afternoon Weather Story on Twitter, only at @wxornotBG. Stay safe!