Good morning WABBLES and happy Monday! Who is ready to start and endure the last workweek of February with me? I know, it's crazy, a week from now it will be March. The forecast is calling for a soggy week ahead of us.
Soggy Start to the Week
Waking up and heading out the door for your morning commute, you can expect rainy conditions as you hit the roadways. Rain will be moderate with some embedded areas of heavier rainfall as a storm system across the Ohio River Valley.
Rain will begin to lighten up as we move through the afternoon and evening hours as the storm system pushes towards the east. Rainfall totals across the region will hover around the 1-inch mark.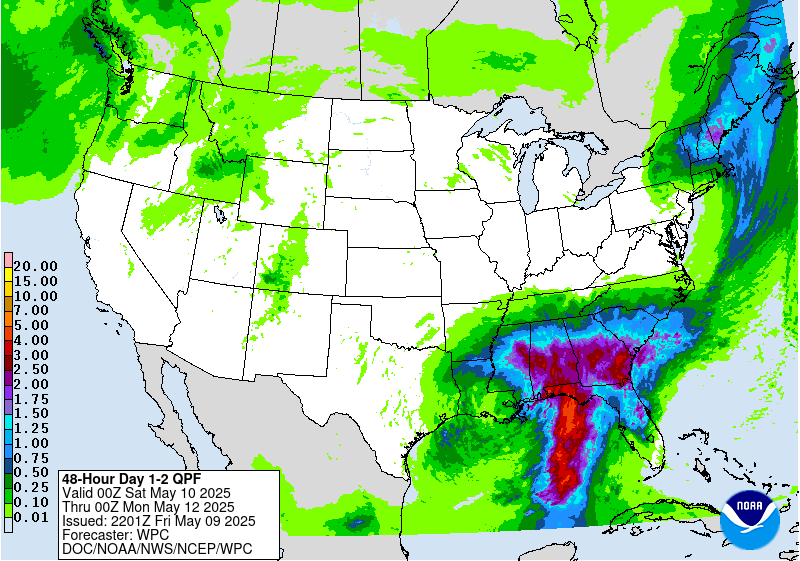 Rain chances drastically decrease from west to east throughout the morning hours on Tuesday and things begin to dry out during the afternoon hours. Cloudy skies will be the main theme on Tuesday with high temperatures making it up to the middle 50s.
Another Shot of Rain Wednesday With Cooler Temps
Rain chances ramp back up as we transition into Wednesday as a shortwave trough ejects out of the Central Plains and across the southern Great Lakes Region. Precipitation will be on the lighter side, but cooler temps will filter in behind the exiting shortwave.
That wraps up your Monday wxornotBG forecast, thanks for tuning in and I hope you all have a great day! Make sure you look for further updates on our live weather feed @wxornotbg. Stay dry out there folks.
---