---
Cold the Rest of the Week
A weak upper-level disturbance has moved through this morning, acting as a dry cold front. This cold front is giving us a reinforcing shot of cold air to the region, limiting high temperatures from reaching above 40 degrees.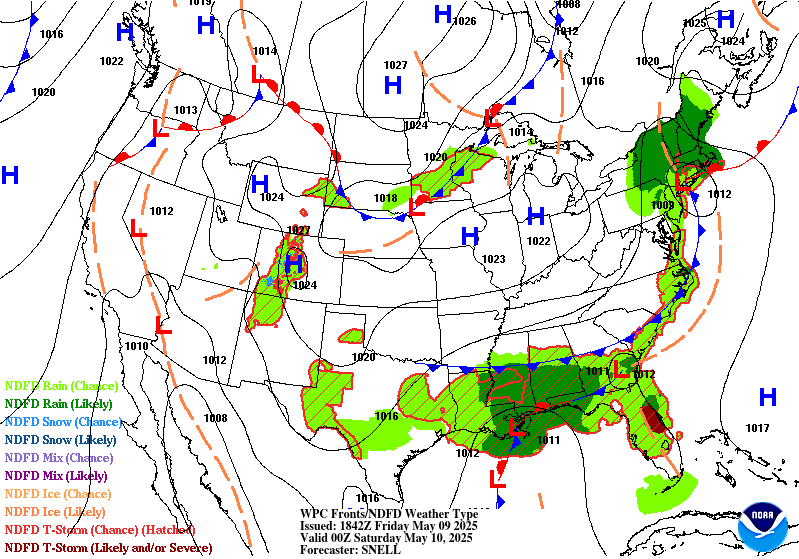 WPC Surface Analysis valid today – Saturday morning
For today, highs will reach the upper 30's as colder air continues to filter into the area. Don't be fooled by that sunshine, though, because it's going to be super-duper cold today! With a northwest breeze coming at us, it's likely going to feel colder than actuality. Lows tonight will bottom out in the low 20's under partly cloudy skies.
Via Giphy.com
Friday really is much of the same with temperatures topping out near 39 degrees. We can expect sunny skies, as well, but unfortunately the sun isn't going to warm us up a whole lot. Again lows will bottom out well below freezing with temperatures in the mid 20's. That's just cold!
Hi-res NAM Temperatures valid Midnight Friday, via Pivotal Weather
What's Ahead
Dominating our upcoming weather is an upper-level trough over the eastern portion of the U.S. This is going to give us some unsettled weather through next week. It looks like several impulses coming from Canada will swing through the base of the trough into our region, bringing chances for precipitation.
NAM Upper Winds valid Saturday morning, via Pivotal Weather
Saturday, the first disturbance looks to move through our neck of the woods, bringing a chance for some snow. Unfortunately, I think all the "real snow" will stay to our north, but we may see some flurries. Temperatures on Saturday will top out right around 40 with some gusty northwest winds coming in during the afternoon. So, it's gonna feel pretty stinkin' cold!
Via Giphy.com
Things will stay quiet from Saturday night through Monday, allowing our temperatures to recover ahead of the next clipper system. We can expect the next impulse to move through Monday night into Tuesday.
That's it for me! Have a great end to the workweek. Follow @wxornotBG on Twitter and like Landon Hampton on Facebook for the latest weather information. Also, Landon posts daily weather vlogs on Facebook, so be sure to check those out! Have a fantastic day!