Bowling Green Weather – Real-time Radar:
---
Today 8/2 – Mostly Sunny / Iso'd T-storms – High 86° // Tonight – Partly Cloudy / Iso'd Showers – Low 64°
6am 61º – 9am 74º – 12pm 83º – 3pm 87º – 6pm 85º
The weekend looks to be starting out pretty good overall. Today, mostly sunny skies will allow temperatures to climb into the upper 80s for highs once again and northeast winds staving off higher moisture values. We may see some thunderstorms in the area today with the aid of upper level dynamics working into the area. Otherwise a nice day, and any rain will be great for our dry region. Here's the surface map for 7am:
Although isolated thunderstorms are possible, nothing severe is anticipated. That doesn't mean isolated brief heavy downpours, heavy winds, and small hail are to be ruled out. Any lingering storms or showers should diminish in coverage overnight with lows in the mid 60s.
---
Sunday 8/3 – Mostly Sunny – High 88° // Sunday Night – Partly Cloudy – Low 64°
Upper level dynamics supporting thunderstorm development should have moved out of the region by Sunday which lowers our chances of seeing a stray shower or storm to the point where I don't think it will happen, but not impossible! Overall, a very nice, warm day with mostly sunny skies and highs into the upper 80s. The perfect day to venture outside.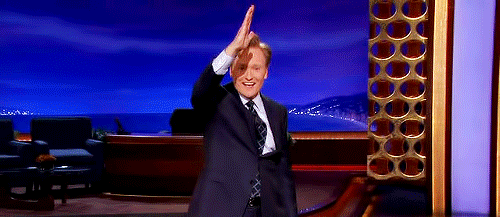 Overnight Sunday should be pretty calm with lows into the mid 60s once again. A great opportunity to get outside and enjoy the evening.
---
Monday 8/4 – Sunny – High 89° // Monday Night – Clear and Calm – Low 65°
The start of the work week is looking great with Monday bringing in sunny skies and calm weather. Expect highs in the upper 80s and near 90 for some folks and dewpoints around 60 degrees overall. This persistent trough seems to wanted to stick around awhile but is helping to keep the weather calm, as we're right in the middle of it's axis. Here's a look at 300mb heights and winds for 1pm Monday:
Monday evening and night are looking good! Quiet weather with lows into the mid 60s. Enough said.
The weather in Bowling Green is looking good the next few days; no complaints, no stress, get outside and enjoy every second you can. Don't complain if we see rain though, we need it.
That sums it up for now, folks. Be sure to stay up to date with all your real time Bowling Green weather info @WxOrNotBG and @WarrenCountyWX on Twitter. Have a great Saturday!