Good morning, everyone! For many of you, you returned to work or school for the first time since before the holidays yesterday. I hope the New Year is treating you well so far in that aspect. Since the arrival of 2021 though, the weather has been quite uneventful and this lethargic weather pattern continues over the next few days.
High Pressure Builds In
Your Tuesday will be a bit less cloudy as as high pressure builds into the region from the west. It will decrease clouds and give us a bit more sunshine exposure than days prior.
However, just because we will see more sun doesn't mean our temperatures will warm up. In fact, we will be a bit colder today than we were the last couple days. The high will be in the low to mid 40s which is average for January.
Overnight, the low will dip down to about a chilly 29 degrees accompanied by partly cloudy conditions.
Hump Day Details
As I mentioned we will spend much of today decreasing the clouds, that work is reversed on Wednesday as the clouds build back in bringing mostly cloudy conditions. The high temperature will be slightly warmer than today reaching in the mid 40s.
Overnight, expect there to be once again mostly cloudy conditions with a low of about 30 degrees.
Slight Disturbance Thursday PM Possible
For much of the day on Thursday we see the same ole cloudy conditions with a high in the mid 40s. However in the evening, a small low pressure system approaches bringing the chance for rain in the late afternoon and into the overnight hours.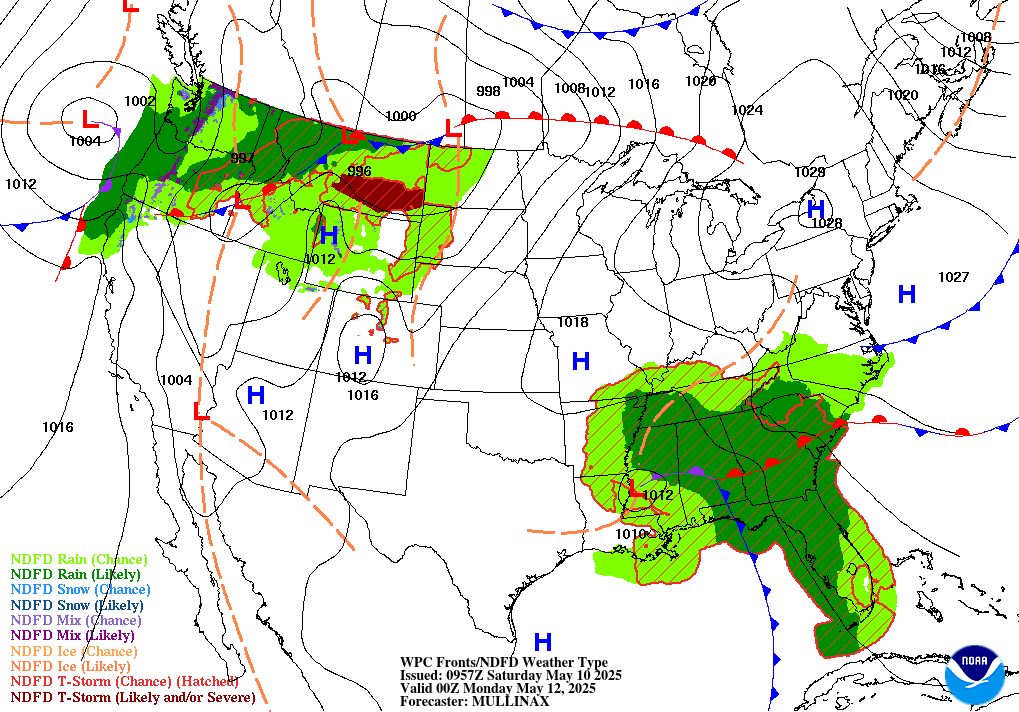 Because the low will be about 30. degrees, we will likely see some snow flakes out of this system but little to no accumulation is likely. (Insert sad face to snow lovers).
That's all for today. Thanks for stopping in and be sure to follow our real-time weather feed on twitter, @wxornotBG, and also on Facebook. Have a great rest of the week!