Good morning, Kentucky! Thanks for starting your Tuesday morning off with wxornotBG. As the cold days continue, we have a pretty quiet pattern until the end of the week. I've got all the details below!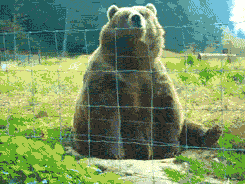 Sunny and Cold Today
Our daylight hours will be spent under sunny skies but don't let that fool you. Temperatures should only reach into the mid-30s today but thankfully the wind will be rather calm.
The overnight low could drop down to the teens, so make sure that all outdoor pets have proper shelter in place or are brought inside.
Slightly Warmer Wednesday
Tomorrow we should reach into the mid-40s with calm winds once again. Precipitation won't be an issue and our overnight low should stay a little warmer due to the mostly cloudy skies during the day and throughout the overnight hours.
PM Precip on Thursday
Thursday should see more clouds than tomorrow and a few extra degrees as we make the climb towards 50°F. Rain chances will increase after sunset and carry us through the night and into Friday.
Thursday's rain will continue into Friday and could stick around for much of the day. Chances start to dwindle as we move into Saturday but the chance of precipitation is still on the table.
That concludes today's post! Have a wonderful Tuesday and be sure to check back with @wxornotBG on Twitter to stay updated on Thursday's rain. See ya next time!