Good morning, Kentucky! Fall conditions are in full swing now as we've had a few chilly days in a row. We have a chance of showers tonight with a beautiful week to follow. I've got all the details below!
Rain Chances Tonight
Today's temperatures will warm up a little bit as we reach the upper-70s. Those semi-warmer temperatures won't stay around long as a cold front comes through around midnight tonight. Thunderstorm chances will start later this evening and could potentially carry on through the night into the early hours of Wednesday.
Gusty and Chilly Wednesday
The wind shift to the northwest will bring us some fairly gusty winds to start our Wednesday. Winds will be sustained near 10 mph with gusts near 20 mph, so you may want to secure or bring in any Fall decorations that could potentially blow away.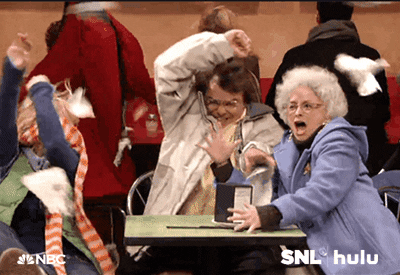 Other than that, tomorrow looks beautiful with a high in the chilly upper-50s. You will definitely need a coat, though! Make sure outdoor animals have proper shelter because the low will drop to the upper-30s over night.
Slightly Warmer on Thursday
We will warm up a little on Thursday with highs reaching the low-60s. Winds will remain calm and there should be very few clouds in the sky. Temperatures will drop to the upper-30s again during the overnight hours. Overall, Thursday looks great as high pressure settles in and we enjoy our position well behind the cold front.
That concludes today's post! Follow @wxornotBG to stay updated with tonight's rain chances associated with that passing cold front. Have a great day!